This Saturday, August 21st, is the last GoRuck workout for the August Challenge. We will be meeting at 8am in the back field at Triumph Krav Maga. Here is workout 4 of 4: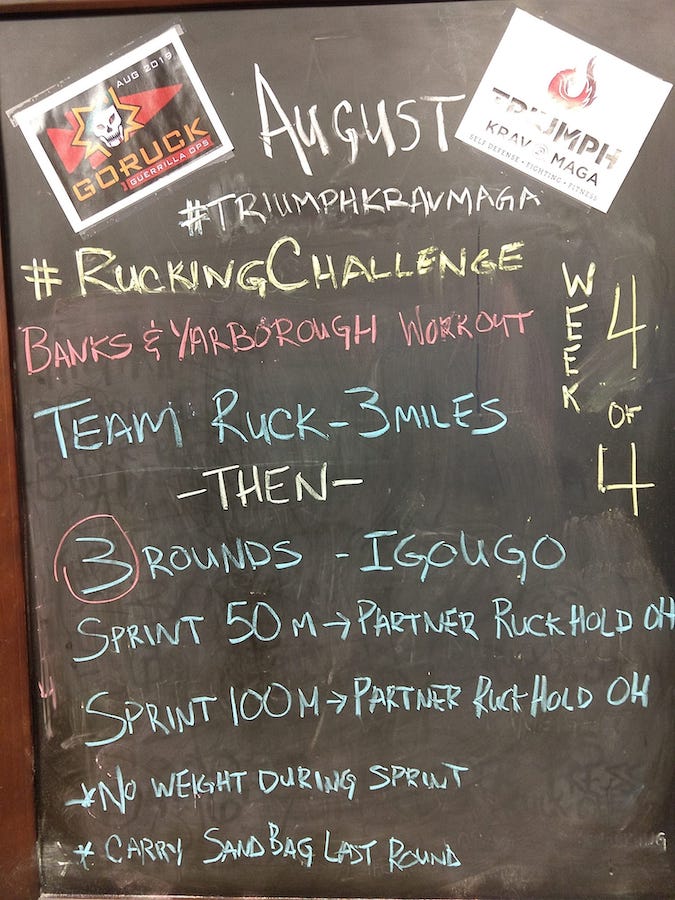 Join us for our August GoRuck Challenge!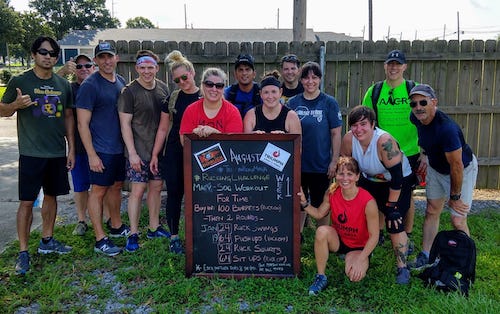 Participants must complete each workout through August to earn a badge. Once the challenge is complete, participants can earn the Guerrilla Ops patch.
We will be gathering Saturday, August 10th at 8AM. Triumph Krav Maga will be joining forces with NOLA Ruck Club in completing this challenge. All are welcome!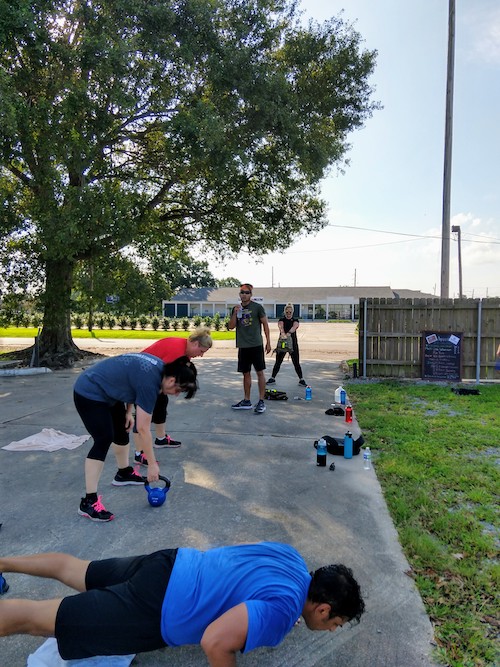 This is from our 8/17/2019 August Ruck workout "Mata Mile"