Take On New Orleans's Best Krav Maga Classes Today
At Triumph Krav Maga, we're helping men and women all across the community stay safe and build functional strength at the same time. Our Krav Maga Classes can equip you with the skills you need to stay prepared for any real-world situation and react to a threat without wasting a second.
We have training for all ages and experience levels - including a professional law enforcement training program!
Come see us in New Orleans and check it out today! Just fill out the short form on your screen to learn more.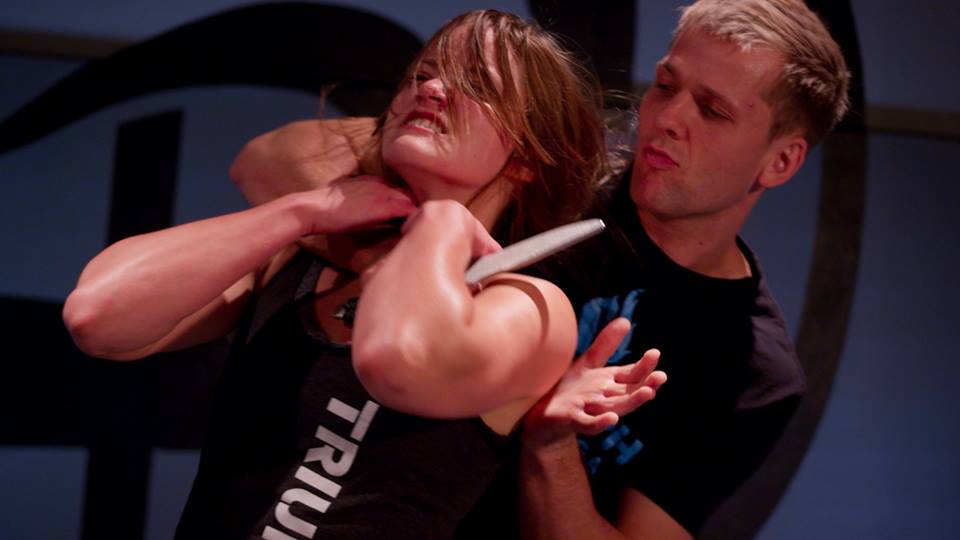 Why Is Our Krav Maga Training In New Orleans Right For You?
At Triumph Krav Maga, there's no such thing as being too inexperienced or too out of shape. We have Krav Maga classes for all experience levels and our team of instructors is dedicated to helping you find success.
Join us in New Orleans for:
Level 1: Entry level training for new Krav students. This program is all about mastering the basics of self-defense and fighting.
Level 2 (Yellow Belt Students): This program is perfect for intermediate students who want to take on additional kicks and punches as well as situational self-defense training.
Level 3 (Orange Belt Students): Continue building your skills with hands-on instruction and a focus on weapons defense strategies.
Level 4 (Green Belt Students): Master the skills of weapons defense and ground-based fighting on the path to a blue belt.
Level 5 (Blue and Brown Belt Students): This advanced class is all about helping you build high-level skills in any fighting or self-defense scenario.
Law Enforcement (For Sworn Officers Only): Stay sharp between mandated certifications with a program that trains you specifically on the real-world use of force tactics that you'll face in the field.
Kids Krav Maga: That's right! We're helping your little one stay active and build confidence in no time. Click here to learn more!
Ready To Get Started? Join Us For New Orleans's Best Krav Maga Classes Today!
Get more out of every workout and walk away ready to defend yourself in any situation. Our Krav Maga Classes are helping people all across New Orleans get fit, have fun, and build real-world self-defense skills.
Just fill out the short form on your screen to learn more about everything we have to offer at Triumph Krav Maga.